Ye Running for President in 2024
A new challenger has thrown his hat into the 2024 Presidential Election. That man is Ye, formerly known as Kanye West. Though he unsuccessfully ran in 2020, recent events have occurred that have significantly differentiated this run from his last stint.
Ye announced his bid for the 2024 Presidential Election over a week after former President Donald Trump announced his third attempt to run for President. The rapper has been in the news recently for his comments regarding the Jewish community and their alleged control of the media and other institutions, though the philanthropist has maintained his stay in the news cycle via his announcement, associations, and tactics to make this run different.
Policies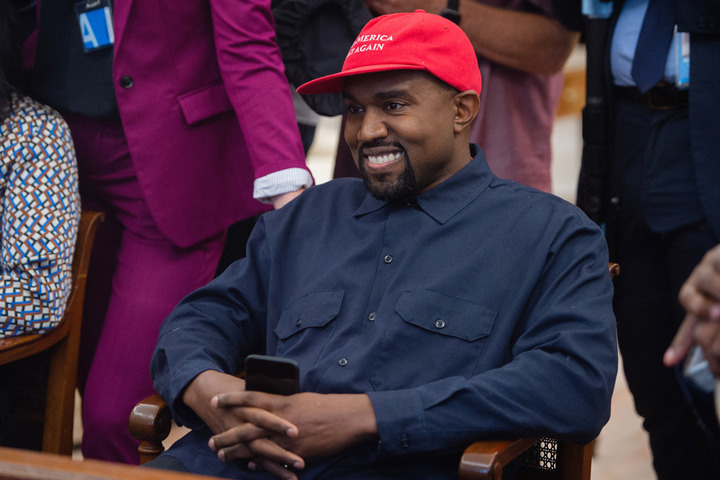 Regarding his policies, he has hinted at several new ones amidst his previous platform in 2020. Ye's ideology, which guides his stances, is staunchly Christian. He is pro-life and anti-death penalty "because I'm following the word of the Bible."
Ye also supports the reintroduction of prayer in schools, stating, "Reinstate in God's state, in God's country, the fear and love of God in all schools and organizations and you chill the fear and love of everything else." He went on to mention how the removal of God in society is the work of the Devil to increase suicide, murder, and drug abuse rates.
Illustrating his faith further, Ye stated in a video he posted on Twitter Thanksgiving night, "Since we know, and all the Christians in America that love Trump know, that Trump is a conservative, we are gonna demand that [Trump] hold[s] all policies directly to the Bible." If he wants this for Trump, of whom he had a special request for which will be discussed further, it naturally follows he wants the same for his campaign.
For other policies, he wants to reform policing in America, improve scientific and medical innovation, amnesty for those involved in January 6th, the maintenance of a strong military, believes America should work with China rather than become its enemy, and is against the COVID vaccine.
For other issues, like tax policy, he says he will consult "experts that serve God and come back with the best solution." Most of these are from his 2020 platform, so it is possible that these are subject to change.
Ye 2024 Campaign Staff
However, another vital, and arguably more important, piece of information lies in those on the Ye 2024 campaign. Several pictures and videos have captured the famous rapper with controversial right-wing figures like Nicholas J. Fuentes and Milo Yiannopoulos.
Fuentes is a paleoconservative that hosts the internet show America First, where he discusses current politics and leads a large far-right following. He is also one of the most canceled men in the United States, with airlines placing him on no-fly lists, banks canceling him, major social media platforms banning him, and the federal government conducting investigations into him and his followers. The 24-year-old streamer strongly echoes Ye's sentiments regarding the Jewish people, race realism, pushes for America First policies, emphasizes Christian values, and greatly decreased immigration across the board.
Fuentes is also incredibly popular amongst the far-right. To exemplify this, his most recent livestream reached over 20,000 concurrent viewers. This is enough to sell out Madison Square Garden. For context, the average Twitch streamer gets about 28 viewers per stream. However, even the most popular Twitch streamer, Ninja, averages around 15,000. Fuentes has accomplished this feat on a platform he launched himself despite being banned on streaming platforms such as Twitch, DLive, and YouTube.
Fuentes has been an ardent Trump supporter ever since the real estate mogul came down the escalators, but he has now been rumored to be Ye's 2024 Communications Director. This portrays an important shift in the political climate of the far-right for a candidate they believe represents them more.
Yiannopoulos, on the other hand, has made a career of angering people. He was a Trump supporter and participated in several interviews in which he would debate feminists and liberals, which typically involved him purposely upsetting them. His shtick on the right-wing during the leadup to the 2016 election was being a "dangerous [gay slur]". He recently converted to Catholicism, and now speaks against homosexuality, which he used to identify with. He has gone to campuses, such as Penn State, and promoted gay conversion therapy and plans to open a homosexual rehabilitation center in Florida.
Ye has called Yiannopoulos his Campaign Director. Once more, this marks a significant move away from Trump to other candidates. Both individuals are extremely strong Christian nationalists and make it the forefront of their messaging. They want America to be an explicitly Christian nation run by Christians.
Reasons for these defections involve, though are not limited to, Trump's support for Israel, the COVID vaccine, and reluctance to pardon those involved in January 6th. Fuentes and Yiannopoulos are extremely critical of all of these and look to Ye to solve these issues.
Mar-A-Lago Meeting
All this information culminates in a post tweeted by Ye late November 24, 2022, in which he described his meeting with former President Trump. In this dinner, Ye asked Trump to be his Vice-President, a request which the 45th President greatly disagreed with.
Ye told Trump to hire his old 2016 campaign team in order to regain momentum for 2024, but Trump seemed resistant to the idea. The rapper also pressed Trump as to why he did not pardon those arrested for taking up his cause on January 6th.
Ye also brought Fuentes to this meeting, whom Ye said Trump was "really impressed" by. The rapper stated Trump's lawyers left him in 2020, but his loyalists, like Fuentes, stayed by his side. The intent was to show Trump was betraying his base's interests, which was portrayed in a text that revealed Nick told Trump he "hated his [2024 Presidential announcement] speech."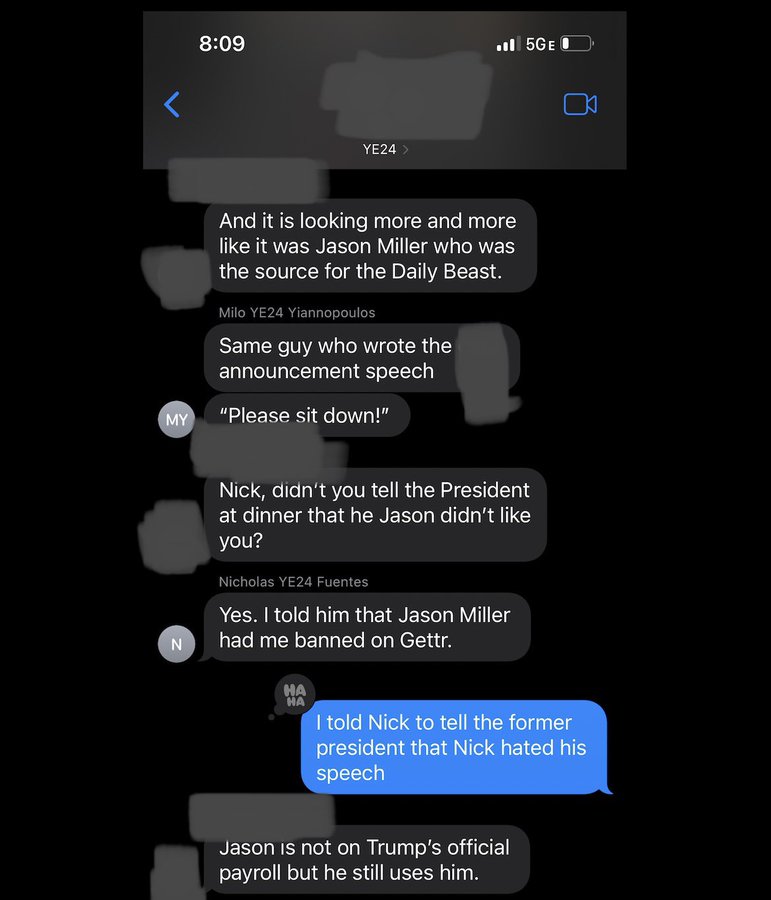 This ended in Trump becoming upset and yelling. According to Ye, the former President called Kim Kardashian numerous expletives, to which he took great offense, as she is "the mother of my children."
After more yelling, Ye told Trump, "Hold on, you're talking to Ye."
Hold on, you're talking to Ye.

Ye to President Trump
The point of the dinner was to illustrate Ye is serious about calling the White House his home in 2024. By attracting steadfast Trump loyalists into his camp, the rapper may pose a very real and dangerous threat to the Trump 2024 campaign. It is unclear whether Ye is running as Republican or independent, but so far, he intends to run against Biden regardless of Trump's status.
Comments
comments