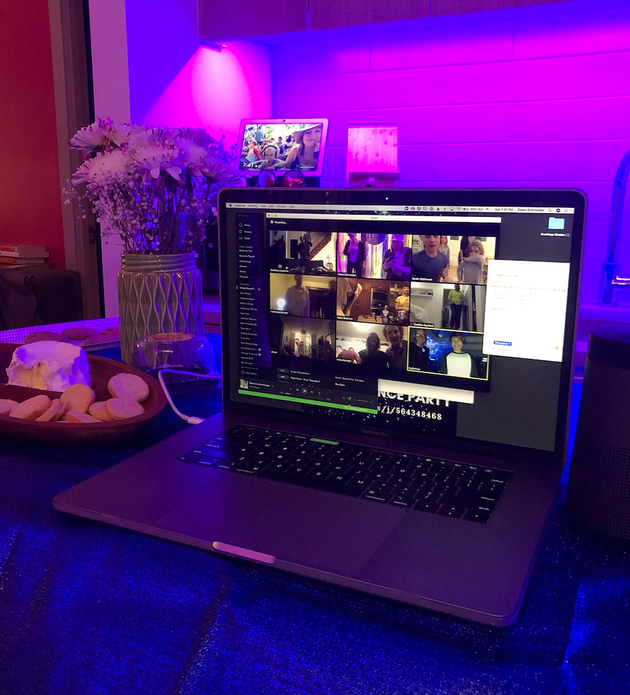 This week, Bloomsburg Police released a new warning. They will break up groups of more than 10 people staying in the same place because of the new social distancing policies. The warning was released to prevent Block Party from being organized.
Block Party is a yearly event in the middle of April. In this street party, people in Bloomsburg—particularly students—gather, drink and chill. Due to coronavirus, people who plan to attend Block Party this year could be arrested if they refuse to obey social distancing orders.
"I think people are following the rule pretty well and they don't want to be cited. I heard that it could be punished by money so I think they will not," Abby Hatton, a Bloomsburg student, showed her opinion when asked about the warning.
In fact, there are many people moving to online parties because of social distancing. Some birthday and family parties are organized on Zoom. On this app, people are able to see and to hear what others say. They have friends join their parties, have fun together and still follow their obligations in the time of COVID-19.
"I had a birthday party on Zoom last week. We drink through the screen. It's a little bit weird but I think it probably could [happen]. The important thing is I have my friends with me and I don't feel lonely on my day," Hatton shared her story.
As a 'Zoombombing' victim, Hatton shared some tips on how to throw a perfect party on online apps.
You need to create a room and decide if it's private or public. It's probably better to have an online party with small private affairs, at least until you're familiar enough with Zoom's settings to turn off the screen-sharing default for all but a few friends. Ask your friend keep the Zoom link to themselves to avoid a Zoombomb problem.
"Last time I invited about 20 people but then their friends joined as well. People stay at home and get bored so…they want to find something to have fun. But this is the problem: I don't think Zoom works well if there are too many people [joining at the] same time. I can't mute everyone but too many people will be a little bit noisy," Hatton said.
Also on Zoom, you could change your background to make your party interesting. Picking a theme and being creative is the best way to have a happy time. Let your freak flag fly and it could be a tasteful theme that amuses your friend. Background off is also a good idea when you have a party with others. Sometimes, we may have embarrassing scenes that we don't want to display.
We are in a technological era and it's an indispensable factor in social distancing time. As humans, we also have a strong need to be a part of network of people who are close to us. We miss our friends and we miss having people around us. Party time helps us feel better in the time that school year winds down. Be creative in throwing a perfect online party and make your life more colorful.
Comments
comments