Spring Has Sprung with Outdoor Fun
It's that time of year once again. The cold weather dwindles, the sun stays up longer, and your overall mood improves because it's not cold and gloomy anymore. Bloomsburg University students and townsfolk alike start heading outdoors once again. Here's a list of a few things that you may enjoy doing with yourself or your friends when the weather is nice:
Play a sport: Whether it be throwing a football around with your buddies or playing some street hockey, there are many sports that can be played outdoors when the weather permits. Instead of playing indoors, get outside and enjoy the cool and sunny weather with your friends.Photo courtesy of The Hockey News
2.Go to the park: Bloomsburg Town Park is a great spot for outdoor activities. There's lots of open space for football, soccer, and other field sports too. There are even a couple baseball diamonds to toss a ball around on or even start a pickup game. On top of the fields, the newly renovated skate park is open for all you skateboarders. The town park is a great place for a whole variety of activities.
3.Go fishing: This may not be a top activity on your list, but for me it is. As long as you've got your Pa. Fishing License then you can fish off the banks of the Susquehanna River at the town park or other places as well. Fishing is a great way to kick back with some buddies and toss some line in the water. Who knows, maybe you'll catch yourself a fish, too.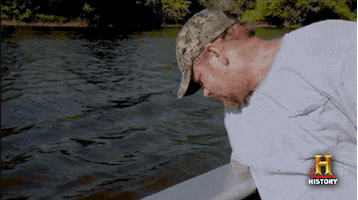 GIF courtesy of Swamp People and History Channel
4.Go for a drive: For me, driving around with the windows down and my music up is one of the best feelings ever . Lots of people miss having the fresh air breeze through their cars especially when winter can be so bleak and gloomy. Going for a ride in your friend's, roommate's, or your own car on a beautiful day is a beautiful way to get out and about.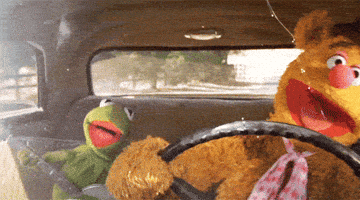 GIF courtesy of The Muppets and Giphy.com
5.Play some Kan Jam or Corn Hole: If you're good with a Frisbee or a bean bag then these games are right up your alley. Both games are good fun for everyone while keeping things competitive as well. Playing some Kan Jam and/or Corn Hole can never be a bad choice.
Photo courtesy of SportsAuthority.com
6.Go for a run: I'm not a runner so this one doesn't really appeal to me. However, if you are a runner, then this is your cup of tea. Nice weather means being able to run around town and see some great sights along the way. I think running along the river on a sunny day would be a good route to take. It can beat the constant treadmill use at the rec center.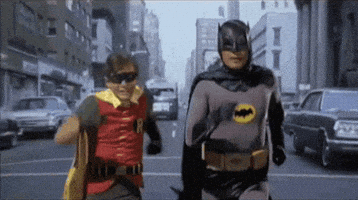 Photo courtesy of Giphy.com
7.Golfing: You may be someone like me who enjoys golfing but is terrible at it. That's completely fine! Hitting the links with a couple friends or even heading to the local driving range on Route 11 allows you to blow off some steam, have fun, and smack some balls. Golfing is a great outdoor activity.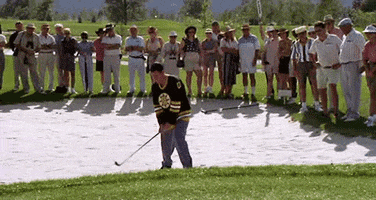 GIF courtesy of Happy Gilmore and Giphy.com
GET OUTSIDE. No matter what you do, you should enjoy the nice weather now that it's here. Find some friends and time to go out and do something. Spring has sprung and that means it's time to have fun.
Comments
comments