On May 19, 2009 the hit Fox show Glee made its way into the hearts of many. People were so excited for the show, but didn't know May 19 was just the pilot. The real date Glee aired was September 9, four months later. Why the wait? We may never know, but what we do know is that Glee is one of the most popular shows on television.
For those of you who don't know what Glee is, it is a musical television show about a Spanish teacher named Will Shuester (played by Matthew Morrison) who takes over McKinely High's Glee Club to bring it back to its former state, which was talented.
The cheerleading coach of the McKinely High "Cheerios," Sue Sylvester (Jane Lynch) will stop at nothing to destroy the Glee Club. Even if it means constantly making comments about the way Shuester dresses. (Which consists mainly of making fun of his sweaters.)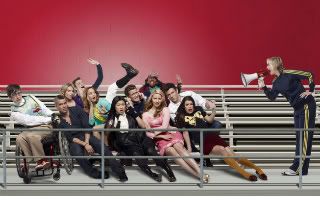 In trying to get members for the new Glee Club, which Shuester calls "New Directions," he encounters a young girl named Rachel Berry (played by Lea Michele). Rachel Berry is one hundred percent determined to be the star of the Glee Club, and with a voice like hers, her goal was easily achieved.
The other members of "New Directions" come from all different sorts of cliques in the school. There's: diva Mercedes Jones (Amber Riley), wheelchair kid Artie Abrams (Kevin McHale), gay kid Kurt Hummel (Chris Colfer), Asian Tina Cohen-Chang (Jenna Ushkowitz), cheerleaders Quinn Fabray (Dianna Agron) Santana Lopez (Naya Rivera) and Brittany (Heather Morris), and finally football players Finn Hudson (Cory Montieth) and Noah "Puck" Puckerman (Mark Salling).
Together "New Directions" has covered a number a musical genres. This includes artists such as Madonna, Britney Spears, Journey, Rihanna, Queen, Jordin Sparks, etc. And they will continue to cover much more music on Tuesday nights at eight o'clock on Fox.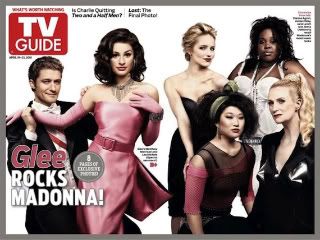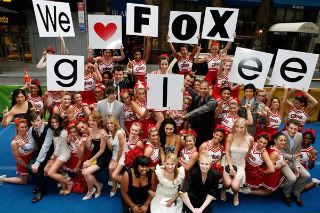 All photos courtesy of Google Images.
Comments
comments