Donald Trump Announces 2024 Presidential Run
"In order to make America great and glorious again, I am tonight announcing my candidacy for President of the United States."

Donald J. Trump
Trump emphasized the issues ailing America currently, chiefly inflation, drugs, crime, and illegal immigration. Regarding inflation, he noted the record high rates and that during his administration, inflation was at "1%". While not exactly 1%, he did achieve 1.4% and hovered around 2% for most of his 4-year tenure. The Federal Reserve states 2% or "a bit below" is an acceptable level of inflation. This is a stark contrast to the Biden administration's inflation rate, which, while decreasing recently, is incredibly high at around 8%.
Trump took an especially hard stance on drug dealers and human traffickers during the speech. Amidst strikingly high drug use and overdoses, he stated he would pressure Congress to pass a law calling for the death penalty for those found guilty of the aforementioned crimes. He credited Chinese President Xi Jinping for the idea. He even stated his advisors told him not to take such a strong stance, but stressed drug dealers destroy families and kill hundreds of people.
"We're going to be asking everyone who sells drugs- gets caught selling drugs- to receive the death penalty for their heinous acts because it's the only way… I don't even know if the American public is ready for it…"
On the issue of crime, Trump restated his support for police and helping them eliminate crime. He emphasized the standard conservative position on this.
As is common knowledge, the 45th President loves walls, and he mentioned the necessity to complete the border wall and work with other countries to reduce illegal immigration. During his speech, he recounted conversations during his administration describing how he did this.
Election integrity elicited significant applause from his audience at his Florida home, where he stated he "will immediately demand voter ID, same day voting, and only paper ballots…and all votes counted by election night." He referred to America's elections as worse than a third world country. He also referenced his success rate with his endorsements and successful primaries.
Trump also reiterated unity, stating he wanted to represent all Americans. He stated, "This will not be my campaign. This will be our campaign together. Because the only force strong enough to defeat the massive corruption we are up against is you, the American people."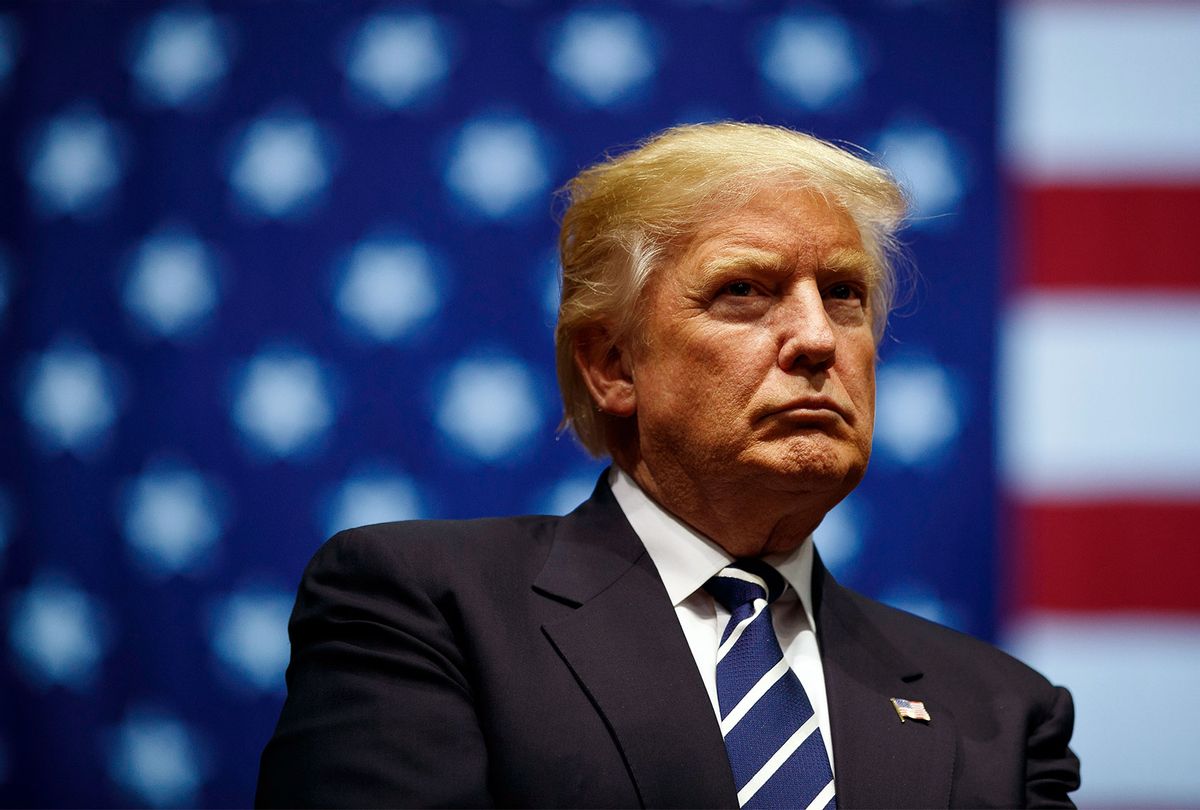 With much talk of Florida Governor Ron DeSantis rivaling Trump for the 2024 Republican nomination, the race will be contentious and, given Trump's recent comments, similar to how Trump dealt with his opponents in the 2016 primary. The Republican Party seems split between the man who began the MAGA movement and the man who could revive "Trumpism without Trump".
However, for now, the current 2024 Presidential Election is a rematch of 2020. Trump promised President Joe Biden would not receive another four years, and Biden jested the feud between Trump and DeSantis was "fun".
Regardless, Trump ended his speech with hope. He energized his base by promising to make America safe, powerful, wealthy, and glorious again. He promised to make America great again. In the words of Donald Trump during the speech: "Are you getting ready?"
Comments
comments