Movember and the Sport of Hockey
For most people, November means that it's time to let their facial hair grow as part of "No Shave November". However, there are those that are brave enough to don just a moustache on their face as part of "Movember". Either way, the growing of facial hair throughout the month symbolizes men's health awareness just as the pink ribbon symbolizes breast cancer awareness. Many athletes take part in Movember but one league that separates itself from others during this time of year is the National Hockey League. Throughout the years, there have been many players that have sported great moustaches and the trend has grown ever since. Look out for some great facial hair while watching hockey in the next few weeks. Here are a few well known hockey players and their moustaches:
1. Dave Schultz: One of the original "Broad Street Bullies" who played with the Philadelphia Flyers and won two Stanley Cups with them in 1974 and 1975.
2. Lanny McDonald: Some say he had the most famous facial hair in hockey history. He is most famous for his time with the Calgary Flames and even won the Stanley Cup with them in 1989.
3. George Parros: Parros has been known for his toughness on the ice as well as his moustache for years now. He even has his own clothing line based on his moustache and the proceeds benefit charity.
4. Mike Brown: Most recently with the Montreal Canadiens, Brown has caught the attention of fans with his facial hair. He recently went from a horseshoe style moustache to a more classic handlebar style pictured below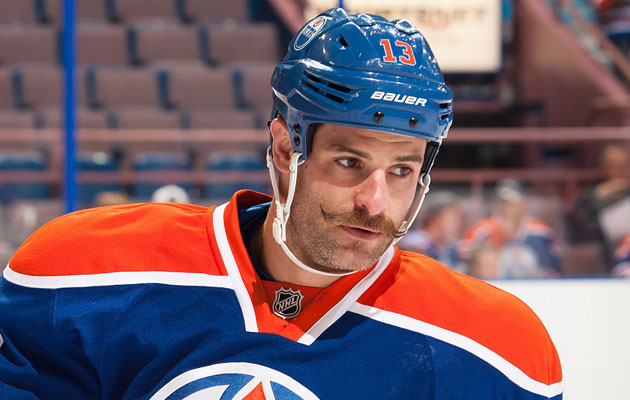 5. Claude Giroux: Giroux is not just an elite NHL player, he is also an elite grower of moustaches. He is currently the captain of the Philadelphia Flyers and another great moustache could be in progress this month.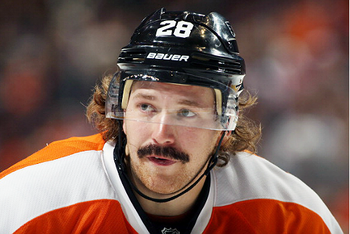 Comments
comments