Sixers prove that big men possess tender hearts
            On Feb. 17, 2014, the Philadelphia 76ers organization made an announcement that they were going to sign Kevin Grow to a ceremonial two day contract at the team's practice facility. Team President of Basketball Operations and General Manager, Sam Hinkle, personally handed the contract to Grow. The gesture was one that the franchise did out of the goodness of their hearts.
Kevin Grow is currently a senior at Bensalem High School. Diagnosed with Down syndrome, he served as the manager of the school's basketball team for four years, but the coaching staff surprised him by having him suit up for the final two varsity games of his senior season. Grow responded by tallying 14 points, including two three-pointers and a buzzer beater. He served as an inspiration to his coaches, teammates, and the Sixers organization.
After signing his two day deal, Grow received some very special gifts. He ate dinner in the players' lounge, toured the practice facility, and received Sixers apparel. At the end of the team's practice, Grow met his new coaches and teammates and joined them for a shoot-around on the floor. He even got his picture taken with his favorite player on the Sixers, guard Evan Turner.
For Kevin Grow, the fun continued the following night. Prior to the Sixers encounter with the Cleveland Cavaliers at the Wells Fargo Center, he participated in the pregame activities that started two hours before tipoff. Grow got to go into the team's locker room to see what it was like and he noticed that the organization surprised him with his very own locker. He was also given a custom made jersey.
Although the Sixers lost the game by a score of 114-85, the overall experience was one that Kevin Grow will never forget. He got to meet all of the players up close and personal and got involved with every aspect of the team. In the end, Grow complemented the players while the players complemented Grow.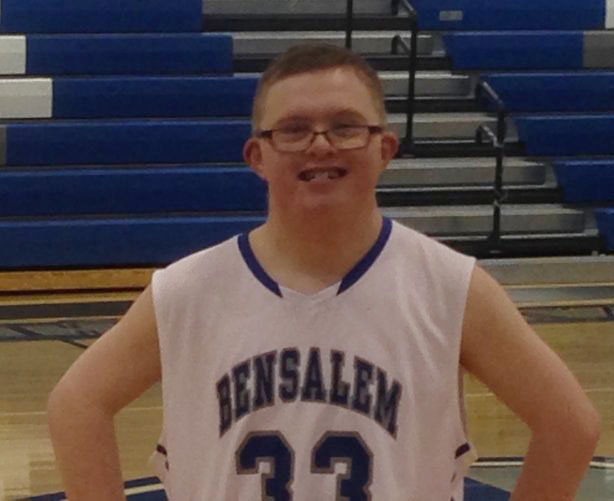 Comments
comments