Gotham Puts a New Spin on Popular Batman Villain
If you're a Batman fan then you should tune into the new show Gotham that has been airing weekly on FOX. The show is a pre-Batman era representation of what the city was like before the caped crusader came onto the scene. In fact, it's a long time before that as Bruce Wayne is just a kid during this show. Also, many of the big villains from the comics and movies are portrayed as their very early forms. Characters such as The Penguin and Catwoman are just a couple who have made appearances thus far. Recently, a new villain has been introduced and it's none other than the infamous Two-Face.
Two-Face isn't new to Batman because he's been in the comics as well as a few older Batman movies too. His most recent appearance was in Christopher Nolan's The Dark Knight back in 2008 when he was played by Aaron Eckhart. Harvey Dent, which is Two-Face's actual name, is now played by Nicholas D'Agasto in Gotham. D'Agasto has previously starred in Showtime's Masters of Sex and the film Final Destination 5. Producers from the show have already stated that Dent will be introduced as the assistant district attorney of Gotham City and they will develop him into the villain he becomes, Two-Face.
Audiences have already expressed their approval of the show as there are some great reviews online. Only time will tell how the producers of Gotham will put their own spin on the classic Batman villain. Catch the show on FOX Mondays at 8 p.m.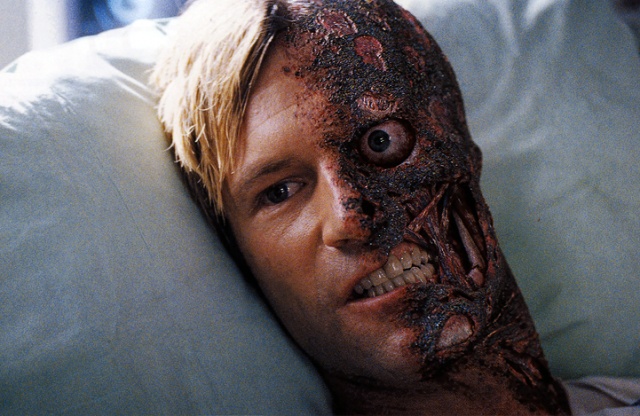 Comments
comments